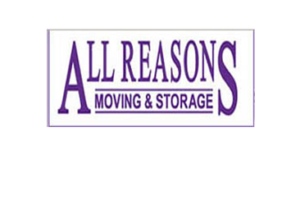 Since 1991, renters, homeowners, and businesses have trusted All Reasons to relocate their household items, personal belongings, and commercial goods safely and efficiently. When you select us as your moving company, you can gain peace of mind in knowing we handle each move with the utmost care and respect.
For over 27 years, we've built our reputation as a leader in the moving industry. At the heart of All Reasons' approach, is our dedication to offering a more personalized service that takes the stress out of the moving experience. Our team of well trained, hardworking movers are here to ensure your move goes off without a hitch. We are privileged to have employees who demonstrate a strong work ethic, attention to detail and the basic principles of honesty and integrity, day after day, year after year.
Still deciding between moving companies? All Reasons offers relocation and moving services from Silicon Valley to anywhere you are headed. Whether you're moving down the block or out of the country, your belongings will be packed and transported with the same level of professional care. For years, we have been one of California's most trusted moving companies and now having partnered with Stevens Van Lines we are quickly becoming one of the most trusted moving companies around the globe – check out our Yelp reviews, case studies and testimonials to see why.
Above all, we value our customers. From packing that first box, to unloading your last piece of furniture, we're confident you will feel comfortable with the entire process. All Reasons is not some faceless transportation company; we are a women-owned, California-based business with a team of individuals devoted to serving customers like you.
address:
600 East Trimble Road, San Jose, CA 95131