Retail Jeweler, Jewelry Repair & Appraisals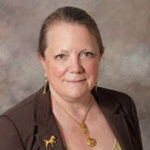 Welcome to Gleim the Jeweler. Since 1931, Gleim the Jeweler has been one of the premier family-owned, independent jewelers in the United States, provided our clients with the finest jewelry, gems and timepieces, as well as a full range of services. But most importantly, we ensure you have a good experience when you come into our store, whether it is to look for an engagement ring, an important anniversary gift, or merely a new strap for your watch.
What makes us unique? Can't you find fine gems and jewelry at any number of places? Why Gleim's? For one thing, our collection of estate and antique jewelry. We were one of the forerunners in this market, and have been buying and consigning from private individuals over most of our history. This provides you with a collection of truly one-of-a-kind pieces of jewelry, from under $100 to well into five figures, normally at values which will be better than the equivalent new item.
We also have our own collection of fine diamond and gemstone jewelry made for us in New York and Los Angeles, classically styled to give beauty to generations.
And, of course, we have some of the finest examples of the Swiss watchmaking industry to show you.
Our company is in its third generation of family ownership. We are well-connected in our own community and in the jewelry industry. We have been members of the American Gem Society for over fifty years, which assures you of our knowledge and professional credentials. Principals in our company have been involved in leadership roles in a variety of national industry associations. What does that mean to you? It means that we have connections you won't find anywhere else when you are looking for a special gem or unusual item.
And one more thing makes us unique: accountability. We stand behind what we sell. If we make a mistake, we will do everything in our power to make it right for you. That is the Golden Rule by which we operate our business.
address:
111 Stanford Shopping Center, Palo Alto, CA 94304