Hardware Retail & Commercial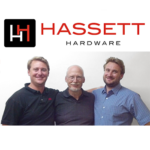 We're a third-generation, family-owned and operated local hardware store. We are part of the ACE co-operative (not franchise), because we believe in shared ownership and the ACE values. We ARE the helpful place and we have some of the best, most knowledgeable employees in the Bay Area – come on in and find out for yourself!
Our Mission is to provide the best customer service and product selection for the communities we serve, by empowering our family of associates to make it right for every customer, every time.
We live by our Core Values: Integrity; Customer Awareness; Team Leadership; Innovative Thinking; Communication Skills; Respect for Others; Results Driven; Maturity, Accountability and Judgment.
Thank you so much for shopping with us – your support helps us support our communities. If you have the chance, please visit us in our other locations.
address:
875 Alma Street, Palo Alto, CA 94301