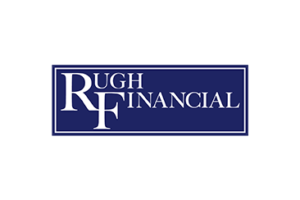 Financial/Investment Planning
Rugh Financial is a fiduciary, meaning we don't sell any products or receive commission or compensation from third parties, eliminating those conflicts of interest. As a fiduciary we provide objective advice and we work solely for you.
The mission of Rugh Financial is to help guide individuals, couples, and families to achieve financial peace of mind.  This mission grew out of the strong belief that individual wealth can grow significantly over time with a carefully devised financial plan.  There are no "get rich quick" schemes but time, knowledge, and commitment are powerful tools to growing wealth. Rugh Financial is committed to identifying unique individual circumstances and maximizing opportunities to grow wealth in a prudent risk appropriate structured fashion.
Our goal is to help our clients identify and achieve their life goals by proper organization and management of their financial assets.  We start with reviewing client's current situation and identifying his and/or her unique circumstances and goals. We provide objective advice as to the best solutions for each client.  We strive to achieve those goals by working closely with our clients to determine the most appropriate strategies for each individual situation.
address:
3039 Alameda de las Pulgas, Menlo Park, CA 94025